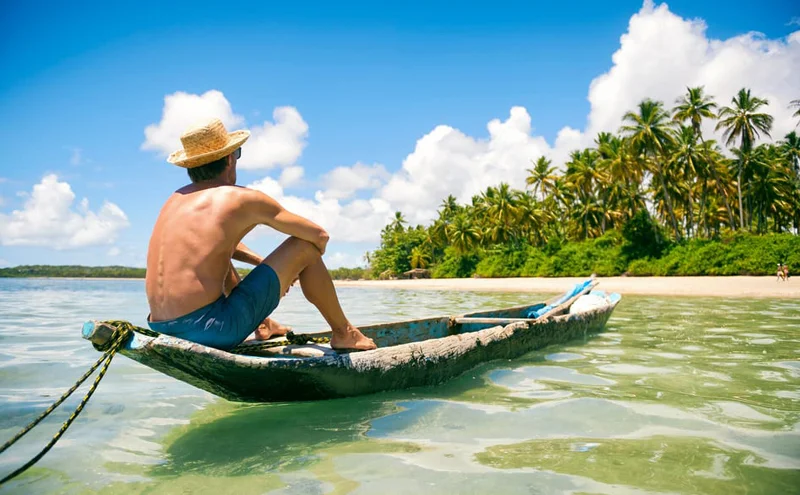 A Guide On Planning A Trip To Maldives From India
The serene beauty of Maldives attracts tourists from all over the globe. The startling beaches, lofty palms, deep blue water, and an exciting underwater life makes the whole experience an unforgettable one. Although it's a popular honeymoon destination, people do visit Maldives with families. The first thing to do before planning a trip to Maldives is to search for tourist hotspots. But there's a big question mark on what to do next after imagining ourselves at those places. How can I get there? How much would it cost me? What should I Pack? Are some of the questions we Indians can't stop thinking about, after reading those travel blogs. With this blog, we've tried addressing most of the queries that arise when planning a trip to Maldives. Let's begin. Choose the right time to travel to Maldives from India The most important thing when planning a trip to Maldives is choosing the right time to visit the place.
Best time to visit Maldives
There are 2 dominant seasons in Maldives, the rainy season and the dry season. The rainy season starts in May and lasts till October. If you visit during the rainy season you won't be able to do much except drinking, scuba diving and sleeping in your resort. The dry season lasts from November till April and is the best time to visit Maldives. Although you have a 6-month window, it would be wise to plan in either November or in March/April, why? Because December to February is peak season with Christmas and winter vacations. The right time will also depend on your free time. You don't want to take too many leaves and be overwhelmed with work when you join back. December will be costly, but if you plan around a weekend including Christmas, it would be a satisfying experience.
Visa Bookings
The first and foremost question for an international trip, how to handle Visa? Luckily you don't have to pay a single dime for a Visa when traveling to Maldives. To strengthen bilateral bonds with India, Maldives offers a free 30 days Visa on arrival for Indian citizens. Define a budget and carry Maldivian Rufiyaa The local currency as you would have guessed by the title is Maldivian Rufiyaa (Rf) and you'll have to spend INR 5 to get 1 Rf. Since our currency is a bit at the lower side when compared to Rf, we have to give more focus to the budget. Maldives offers so many things to do that if you don't work on a predefined budget, you might end up spending double what you thought. The first thing you'll have to decide is the number of days of your trip. An ideal stay should be around 5 days, but you can adjust according to your itinerary. We'll give you an approx cost per day including food, local travel, so you can add accordingly. If you eat out at mid-sized restaurants you would be spending around Rs 1000 per person on food every day. You would save on traveling if you rent a 2 wheeler to travel locally, the fuel and rent will cost you around Rs 800 per day. It would be safe to keep the per day travel budget to Rs 1000 as you might have to take an occasional ferry to commute between islands.
Defining the budget
Now, that you know the per-day cost, it would be easier to define a budget. You should also have a look at the last section where we've mentioned sightseeing and adventure sport costs. Hey, don't forget to the additional expense of shopping. You wouldn't want to miss out on collecting souveniers right? Here is the list of the 5 best places to shop in Maldives, just to help you plan out. Pro Tip: Always carry the local currency in a decent amount (at least 500 Rf per person), it would make small purchases like water, snacks much easier. Give advance bookings a priority when planning a trip to Maldives To have a stress free trip to Maldives, you must take bookings seriously. You'll have to take care of a lot of bookings like flights, hotels, packages, etc, so it's wise to make a checklist.
While planning a trip to Maldives, giving advance bookings a priority because hotel and flight prices shoot up to 30% during the peak time. Make sure that you book flights at least 6 months before your travel month. The advance flight booking will help you get discounts and save a lot on travel costs. It also gets very difficult to choose the right location to stay and to choose the right hotel, if you haven't ever visited a place. We advise you to book a Maldives tour package from one of the ineedtrip's pre-designed packages that include world-class hotels with perfect locations. With our tour packages, you won't have to worry about your stay, airport transfer, breakfast and much more. You can completely focus on sightseeing and adventure activities. Make a list of must-visit places and must-do activities.
Best places to visit in Maldives
Okay, this title is probably everyone's favorite. Make sure that you have a list of the best places to visit in Maldives and must-do activities. When we plan a trip, it's essential to decide the places worth visiting and places you can skip. Maldives has so many wonderful attractions that if you don't plan an itinerary, you will end up wasting a lot of time deciding which place to visit. Here's a suggested list of places to visit and things to do on your trip to Maldives. If you want to know about these places in detail you can visit our blog on the 5 best places to visit in Maldives.
We've recommended places considering you are traveling to Maldives on honeymoon. You can skip spa dates and romantic dinners to add more adventure sports to your trip if you're traveling with family. Also, note that you can try these activities at other places too, we've created this list based on our customer reviews. If you want to try local dishes it would be wise to search for restaurants that are near to your hotel. You wouldn't want to travel a lot with a full belly in the hot weather. Now that we've guided you on how to plan a trip to Maldives from India, why don't we offer you something more? You can head over to our Maldives packages section and have a look at the mindblowing prices and luxurious hotels. With ineedtrip you will get the most enriching experience of Maldives and we're sure we'll become your lifelong travel partner. We hope with this blog your trip planning gets much easier and you have a stupendous Maldives trip. Don't forget to tell us about it, when you get back.