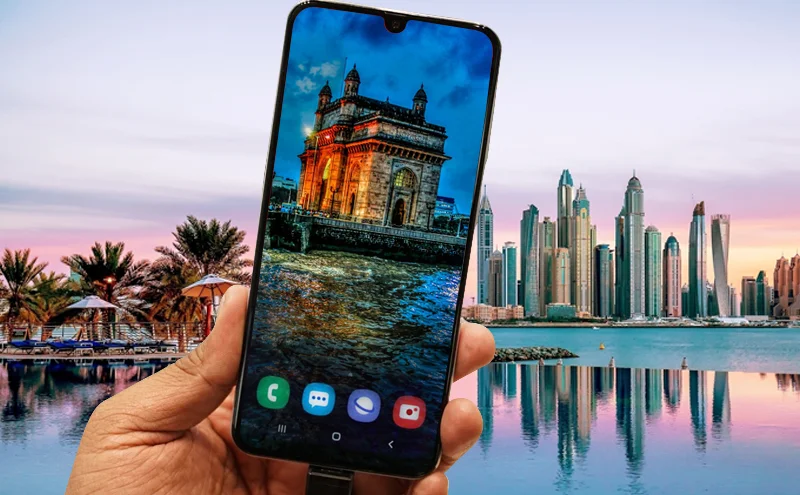 How To Make the Perfect Dubai Trip Plan From India | ineedtrip
Dubai's ultra-luxurious lifestyle and mind-boggling tourist sites attract all sets of tourists all over the globe. Dubai has unique things to offer to family, friends, and even couples (not a popular opinion we know), which makes it a popular holiday and honeymoon destination. Although Dubai has gained immense popularity as a business hub, man-made wonders like the Burj Khalifa, Palm Jumeirah, Dubai Mall have helped it become a tourist hotspot since the past decade. There's just so much to do in Dubai that you'll find yourself in a fix if you don't make a definite Dubai Trip Plan. So, let's give you a short overview of how you can plan the trip and enjoy stressfully by sticking to it. We'll also help you with some of the best Dubai Holiday packages at the end of this blog.
Choosing the time of the visit and managing pre-bookings
To make a perfect Dubai Trip Plan, it is imperative to choose the right time to travel. The first thing to account for is Dubai's weather. Being located in the Sahara, Dubai has a warm-hot temperature year around. October to May is the winter season and temperature comes down to the mid-20s, so weather-wise it's the perfect time. The Global Village is also set up during this time of the year itself and that's an attraction you wouldn't want to miss. Besides the Global Village, the Dubai shopping festival also takes place during January and February. At the Dubai shopping festival you can get up to 70% discounts on global brands, so one more reason to visit in winter. While traveling around the offseason can turn out to be pocket friendly but you'll have to compromise on the overall trip experience.
Now coming to the part of the booking, anyone who has an idea of international travel would suggest pre-booking flights. If you book about 3 months before your date of travel, you can save a decent amount of money. Once you're done with the flights, you'll have to look for hotel booking and post that VISA management. Is all this sounding hectic and dull? We suggest a better option. You can head over to ineedtrip's Dubai holiday packages section where we've covered airfare, hotels, Visa, and a lot more in a single package. If you compare the cost of inclusions individually, the price of our Dubai packages will make your jaw drop. We'll handle all your bookings to make sure you can enjoy the trip stress-free and focus on sightseeing and enjoying.
Dubai Trip Plan for an exhilarating sightseeing experience
It might sound easy, "we can go to the Burj Khalifa, the mall and the archipelago of Palm Jumeirah that's it", but what after you're done with all these? To help you have the complete Dubai experience and not miss out on any part of sightseeing we've created a 4 day Dubai trip plan for you. You can reduce or extend the number of days and give more time to these activities in Dubai or add some more activities from our list of 10 best things to do in Dubai.
Planning to visit Dubai Mall, Burj Khalifa, and Dubai Fountain
Ideally, people visit Burj Khalifa on their very first day of Sightseeing in Dubai. It doesn't matter which day you pick from your itinerary to witness the magnificent skyline of Dubai, suggest make sure you visit the Dubai Mall on the same day. The Dubai Mall is in close vicinity with the Burj Khalifa. We suggest that you visit the Burj Khalifa first, go on the 124th floor, be mesmerized by the views, click pictures, and head over to the Dubai Mall. Once you've entered the world's second-largest mall, you can start by having lunch at the food court and then go on a shopping spree. With over 1200 shops for your delight, you can be as picky as you want. Do visit the Underwater Zoo and go skiing at Ski Dubai in Dubai Mall, both of them are prime attractions of Dubai.
All of this will tire you down and by the time you're free, it'll be past 7, the perfect time to visit the Dubai Fountain. In the 5 minute show, water dances on the rhythm of music and lights enhance the beauty of the site. This site will take all the fatigue away and you can head over for dinner to end a wonderful day.
Palm Jumeirah, Beach and Souks
If you have been amazed by the archipelago of the Palm Jumeirah, here's the perfect plan. Head out to the islands by taking the metro (you'll get to see Dubai's skyline too). Explore the beauty of the islands and then head on to the Jumeirah beach. Go for a swim, lay down for a sunbath, or just play around the white sand and deep blue waters. After changing, head out to the Dubai creek where all the trade-in Dubai happens. The Gold Souk in Dubai is one of the most visited places for shopping. The whole place is filled with multiple shops that offer diverse gold jewelry, ornaments, and more. The other souks are famous for perfumes and textiles, this is the perfect place to explore the culture of Dubai. Want to know about how and what to shop at the souks? Read our guide on shopping in Dubai.
Adventure sports and Dhow cruise Dinner
Your Dubai trip plan will be incomplete without adventure. So, here's the best way to go about some thrill. Take out a day just to have fun, preferably the last day, once you're done with all the sightseeing. Dubai offers a lot for adrenaline junkies, and skydiving in Dubai is one of the most popular adventure sports. Start in the morning with skydiving, if you're not up for it, hit the Jumeirah Beach straight away. Flyboarding, parasailing, banana boat, jet ski are some of the sports that you can try out at the beach. Once you're done with all the sports and have satisfied the hunger for the thrill, time to visit Dubai Marina. At the Dubai Marina, get bookings for a Dhow cruise dinner which starts at 6 PM. The Dhow cruise is a locally made cruise of wood. It'll take you through the Dubai Creek, while you enjoy the dinner with your friends and family. You can read more about the must-do activities in Dubai in our blog on the things to do in Dubai.
Desert Safari
On one of the days, you can plan for a desert safari in the Sahara. When you book a package from ineedtrip, we will take care of all your arrangements. Your tour operator will let you know the timings, and pick you up for a thrilling day. We suggest you keep a day aside especially for desert safari. You'll get to go dune bashing, camel riding, sandboarding, and a lot more in the Sahara. The safari usually begins in the evening around 4 and ends with a belly dance and delicious Lebanese dinner.
What does ineedtrip offer?
If you follow the tips mentioned in this blog, you'll have a trip of a lifetime. To help you make a Dubai trip plan without having to worry about bookings and sightseeing, we offer Dubai tour packages. We'll take care of your airfare, hotel, breakfast, Burj Khalifa tour, desert safari, and even dhow cruise dinner. Check out our Dubai holiday packages section to find blockbuster deals and discounts.